Hello, and welcome to CMS Trophies and Plaques. We offer a wide variety of awards and specialty items to suit your every need.

We have proudly served the Chicagoland area for 30 plus years and hope to add you to the CMS family of satisfied customers.

If you don't find what you are looking for on our site, please call (773) 873-9888 or visit our showroom and our professional staff will be happy to assist you. 

CMS Trophies & Plaques stands on the promise of creating awards of excellence. We believe in providing quality service to our valued customers.

Visit the links below to view our full line of products.

606 E. 61 St.

Chicago, IL 60637

Phone: 773.873.9888

Fax: 773.873.9886

Email: 

cmstrophies@sbcglobal.net

Hours of Operation:

Monday-Friday

12:00pm-6:00pm

Saturday

10:00am-1:00pm

Serving Chicagoland for 30 plus years!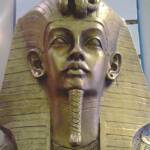 Come Visit Us at Our New Location

606 E. 61st 

Chicago, IL 60637